A social group for disabled adults
in the Bedford area








Friendship Link and Action Group
Registered Charity No. 1165681
Tropicana, Holiday on Ice Show
Peterborough Arena - 2nd February 2012
Line Dance / Pizza Evening
Brickhill Community Centre - 27th April 2012
AGM 2011/12 / Fish & Chip Supper
Priory Methodist Church - 17th May 2012
Twenty Six FLAG members boarded the wheelchair accessible Motts coach on a
freezing Friday evening in February, perfect weather for Ice Skating. Driver Steve, the
driver, strapped us all in and off we went. We arrived at the Peterborough Arena at the
East of England Showground. in plenty of time for coffee and refreshments before the
show.
Olympic Gold medallist and "Dancing on Ice" judge Robin Cousins, who had
choreographed the show, skated onto the ice to introduce it. We were then taken on
an international rollercoaster journey as the skaters danced to a series of colourful
and emotional scenes such as city streets, a beach paradise, 1940s dance hall and
an enchanted toy shop. A number of well known songs and musical numbers were
played throughout including a selection of hits by singer Barry Manilow such as
Mandy and Copacabana. All in all an enjoyable, stunning show which more than
achieved its goal of wowing the audience with its catchy tunes, mesmerising moves
and breathtaking costumes.
We returned to
the coach still
humming
tunes from the
show.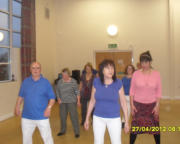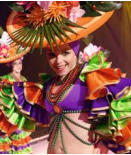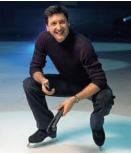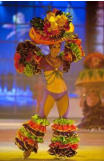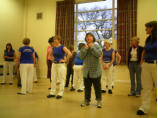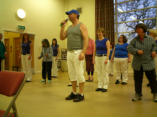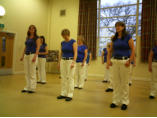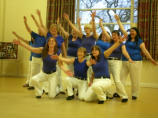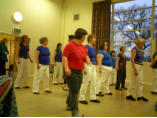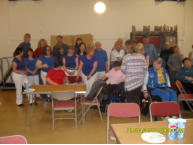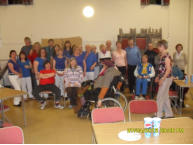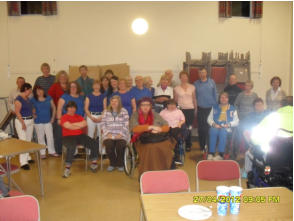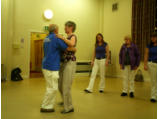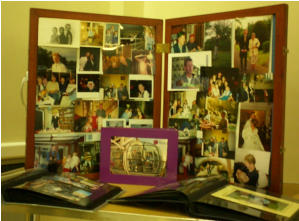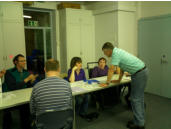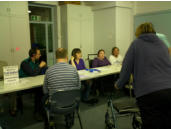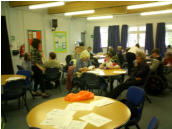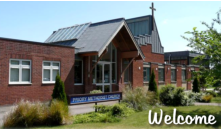 On Friday 27th April about 24 FLAG members went to Brickhill Community
Centre for an evening of Line Dancing with Mike's Line Dancers in memory
of Diccon Hall, a sadly missed former member of FLAG who died last year.
Diccon's parents attended and were able to speak to members who had
known Diccon. Several members joined in the dancing and Kerry hardly
stopped dancing all night! Pizza and salad were provided as refreshment
and a good night was had by all.
Ros's Garden Party
Cancelled twice due to bad weather
9th June & 14th July 2012
At the AGM held in May the following people were voted on to the Committee:
Tracey Brimmell - Chairman
Brendan Gaunt - Vice Chairman
Tracey Brightman - Treasurer
Lisa Thomas - Secretary
Nick Cochran - Fundraiser
Jo Branson - Newsletter Editor/Membership Liaison
Tim Branson - Assistant Fundraiser
Ros Graham - Committee Support
Freda Dunlop - Administrator/Clerk to the Committee
Please feel free to speak to any committee member if you have any queries or comments. Jo Branson is the person to
contact if you have any feedback to make about past events or suggestions for fu
ture ones.
Shuttleworth Collection, Swiss Gardens, Bird of Prey
Centre, 23rd August 2012

Thursday 23rd August dawned bright and sunny and FLAG members
congregated outside Priory Methodist Church to await their 2 mini-
buses to take them to the above collection.
Some members had booked to go to the Collection and the Swiss
Gardens and others were touring the Collection and viewing the birds
of prey.
On arrival, Freda briefed us on timings for the day and distributed our
entrance tickets, and then off we went in different directions. The
Birds of Prey centre was some distance away and one of the mini-buses helped to transport some of our members. It
was an amazing display of flying and viewers were able to hold certain birds at the end of the performance. During this
display, some members were strolling through the Swiss Gardens, admiring the beautiful plants, shrubs, lakes and trees
as well as taking time to sit and admire the scenic views. The impressive Swiss cottage was in the centre of the
gardens as well as a few wandering peacocks.
After these two visits, it was time for lunch - either a hot meal in the restaurant or a picnic
eaten outside at the picnic tables. Once energy was restored, it was time for a walk
around the hangars to see a fantastic exhibition of planes, cars, bikes and an interesting
photo gallery of the history of the Collection.
With many thanks once again to Freda, Tracey, Malcolm and all the FLAG team who
helped make the event a very successful and enjoyable occasion.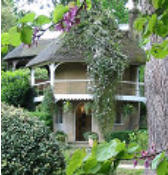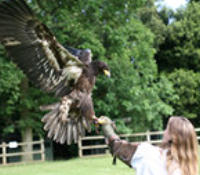 London Zoo - Regents Park
19th September 2012
On 19th September a group of 24 FLAG members and
volunteers went to London Zoo. After splitting into groups we
visited different areas of the zoo to see penguins being fed,
lions sleeping, monkeys playing, a bird show with parrots
swooping over at head height, meerkats, giraffes, wild boars
as well as butterflies and snakes. Everyone thoroughly
enjoyed their day and even the weather was kind for us.
Quiz Night / Fish & Chip Supper
25th October 2012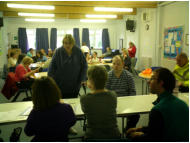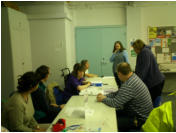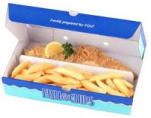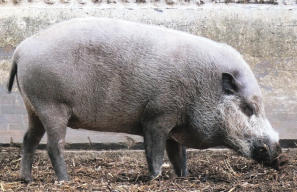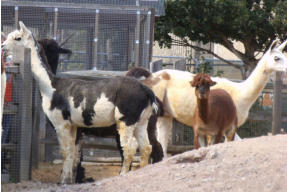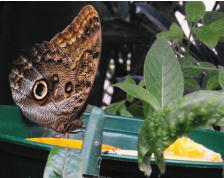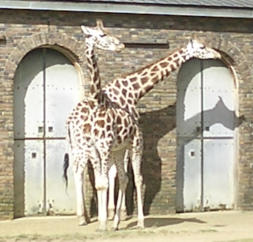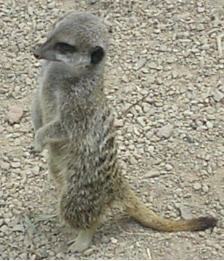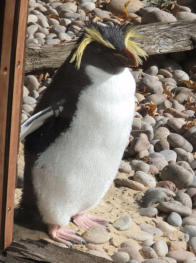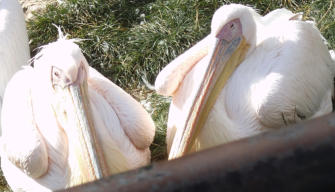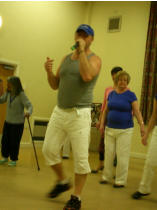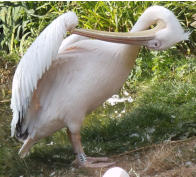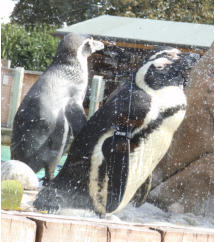 Christmas Meal
12th December 2012


Thirty six FLAG members sat down to a
tasty 3 course meal at the Harvester.
Good company and plenty of chat over a
good meal is what we are all about.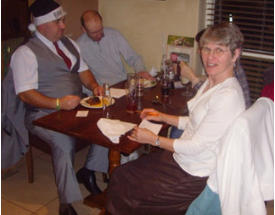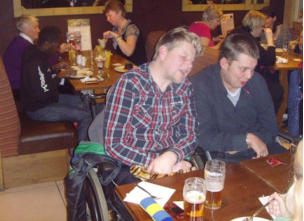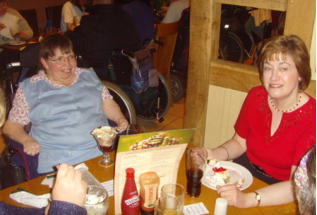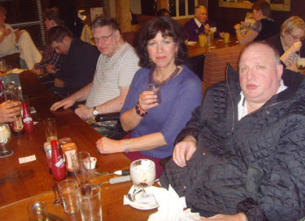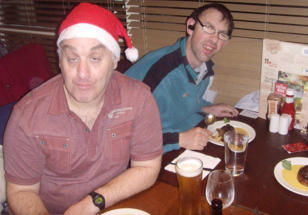 The evening turned out to be much more than its name suggests. In addition to the quiz and meal, we had a talk by
Colin McCartney, a raffle and finally an auction. Colin McCartney is a volunteer for a national charity called ReMap
(see below). He told us stories of the marvellous inventions they have made, to make the lives of disabled people
easier.
After the talk, we tucked into our fish meal, which was kindly served by our volunteers.
With the chip paper binned, we got onto the serious business of the quiz. It was won by a team of right old egg heads,
namely: Tracey Brightman, her sister in law Angie, Tracey Brimmell, Karina, Frank and Nick.
Next came the raffle, with a table of sumptuous prizes and finally the auction of two tickets to a concert of Glenn Miller
music. The tickets were kindly donated by Tim, with the proceeds from the highest bidder going to FLAG.
As with all our events, we are very thankful for all our volunteers, who make these evenings possible.